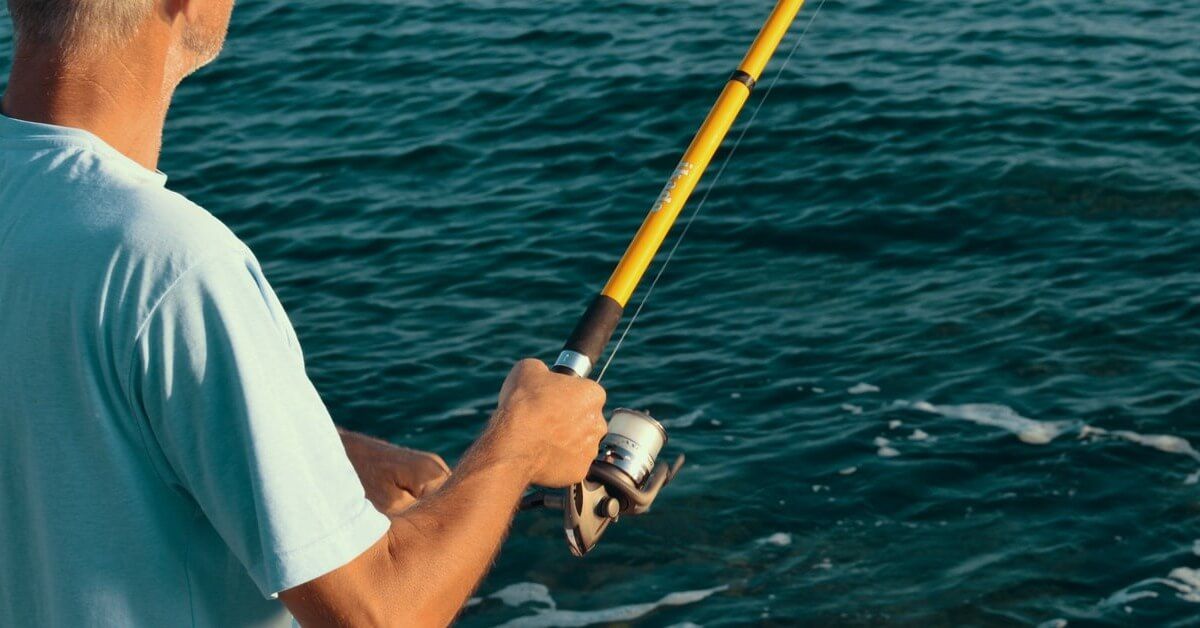 Types of Fishing in Destin
Flowing Water
At Flowing Water, we're here to make your visit to the Florida panhandle a vacation to remember for a lifetime. We offer boat cruises, dolphin tours, and fishing charters in Destin, in order to provide an unforgettable, family-friendly adventure to you and up to six total guests! Even better, we offer customizable packages so you can choose the exact adventure you prefer — want to visit Crab Island, tour for dolphins, and catch some fish all in the same day? Look no further than Flowing Water!
If you're looking to take a break from your busy life and hit the beautiful waters around Destin, keep reading to learn why Destin has come to be known as "The World's Luckiest Fishing Village", and see what types of fishing are easily available on your visit.
Types of Fishing in Destin
Fishing from the Beach
For the casual fisherman, fishing from the beach can be a great way to spend a day relaxing. There's certainly no lack of beautiful beaches surrounding Destin, and this can be a great way to spend some time with the family, enjoying a day of fishing from the shore and playing in the surf.
Fishing from the Pier
With pier fishing, you can get out "on the water" without actually getting in the water. Beautiful views abound from the seven piers easily within reach from Destin, and you might get lucky enough to catch some fish while you're at it! Redfish, Spotted Trout, Spanish Mackerel, and other fish can be caught right off the piers in Destin.
In-Shore Fishing Charter
Now we're talking — if you really want to make the most of your fishing trip, we recommend booking a fishing charter in Destin. Fishing charters give you access to a fully-outfitted vessel, all the fishing supplies you need, and the guidance of an experienced captain to show you to the best locations. Near-shore fishing in Destin, in waters up to 30 feet deep, gives you the potential to catch Flounder, Red Snapper, Redfish, Sheepshead, Spadefish, Spanish Mackerel, and Spotted Trout. Does this sound like the perfect option for you and your guests? Book in-shore fishing today with Flowing Water!
Off-Shore Fishing Charter
If you ask us, this is one of the best and most exciting ways to experience the waters on your fishing excursion. With an off-shore fishing charter, you can fully experience the beauty of the Gulf of Mexico and the excitement of incredible fishing, all under the guidance of an experienced captain. Amberjack, Cobia, Jack Crevalle, King Mackerel, Little Tunny, Mahi Mahi, Red Snapper, Shark, Spanish Mackerel, Tarpon, Triggerfish, and Tuna are all among the fish you can catch in the water off Destin, and with an experienced captain you're sure to have great luck.
Book Your Fishing Charter in Destin with Flowing Water
We're dedicated to offering our guests the best fishing charter experience available in Destin, whether you want to spend the day in-shore or off-shore fishing. When you visit The World's Luckiest Fishing Village for yourself, make sure you reach out to us at Flowing Water for the fishing excursion of a lifetime. Happy fishing!